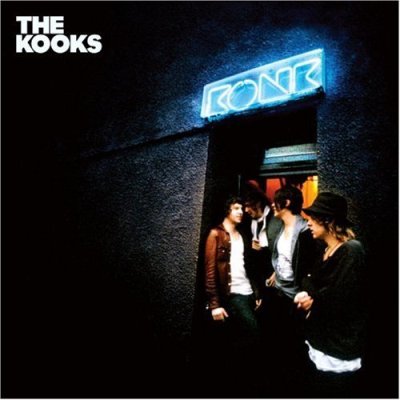 KONK
The Kooks
Virgin Records

Konk
The Kooks
Virgin Records
www.thekooks.co.uk
Por: El Brit
culturemusicbrit@hotmail.com

En el 2006 esta banda oriunda de Brighton, Inglaterra sorprendió a todos con su disco debut llamado Inside in/Inside out; ahora regresan con su segunda producción bajo el brazo y vuelven a sorprendernos con una producción excelente, llena de energía; se nota una evolución musical y creativa, sin romper con el estilo que nos habían dado a conocer.

El disco esta plagado de temas muy bailables, de esos que inevitablemente te hacen mover los pies al oírlos y te llenan de buena vibra

El sencillo "Always where I need to be" ya se escucha por todos lados y es una gran muestra de lo que contiene el CD.

Habr√° algunos mal viajados de la m√ļsica que piden demasiado cuando se trata del segundo disco, tal vez lean o escuchen que no es tan bueno en comparaci√≥n con el anterior; en mi opini√≥n es un disco s√ļper recomendable de esos que te hacen revivir el deseo por tener tu disco en formato CD y no solo tener una rola en formato digital.

Podr√≠a decirles miles de elogios del disco, pero ustedes son los que tendr√≠an que escucharlo y darse una buena o mala impresi√≥n seg√ļn sean sus gustos.

Tengo un especial gusto por el rock inglés, así que eso ayuda a que me agrade un poco más.