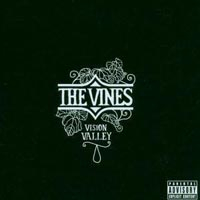 The vines
Vision Valley


El Cantante Craig Nicholls salio de su rehabilitaci├│n despu├ęs de ser diagnosticado con una enfermedad psicol├│gica que le provocaba ser ÔÇťantisocialÔÇŁ, The Vines pararon de trabajar a finales del 2004, ese a├▒o fue muy agitado, Nicholls fue puesto en libertad condicional por mala conducta y el bajista Patrick Matthews dejo la banda, la banda estaba a punto de desaparecer pero se confirma que est├ín listos para rockear de nuevo.

The Vines se reagruparon como un tr├şo con Nicholls, baterista Hamish Rosser y guitarrista Ryan Griffith y trabajaron en su disco en Sydney Australia con el productor Wayne Connolly. Trabajaron en un par de estudios en varias sesiones.

El resultado de este trabajo son 13 canciones con la misma fuerza de sus discos anteriores,
El garage punk alternativo que llevo a la banda a ser reconocida y respetada por todo el mundo.

El nuevo sencillo "Don't Listen To The Radio"