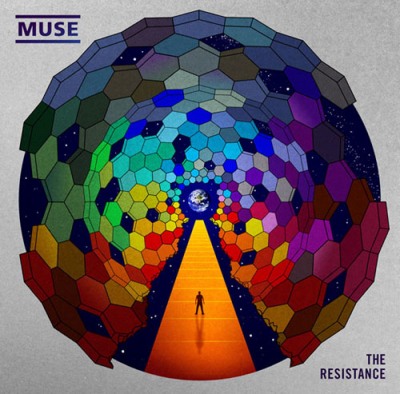 MUSE
The Resistance


Por Jonhy The Kid

Actualmente pocas bandas gozan de ir ganando nuevos adeptos, sin ir perdiendo otros en el camino, y este es el caso de Muse.

Despu√©s del √©xito e incursi√≥n a otros niveles con su anterior disco "Black Holes & Revelations", Muse regresa con uno de los discos m√°s esperados del a√Īo "The Resistance".Producido por la misma banda y mezclado por Mark Stent.

El sonido de la agrupación ahora esta más lleno de partes sinfónicas que en las anteriores producciones, e incluso en por un poco del sonido sinfónico y épico de Queen, esto lo podemos comprobar en el track "United States of Eurasia".

Compuesto por once canciones, de las cuales las √ļltimas tres forman una mini sinfon√≠a titulada "Exogenesis", nos trasporta en historias basadas en su mayor√≠a en los textos de George Orwell del libro "1984", donde se habla de una cr√≠tica pol√≠tica y social donde se quiere controlar al ser humano hasta destruirlo completamente y dejarlo desamparado incluso, a nivel mental.

Planteamientos como el fin del mundo, conspiraciones políticas, resistencia de pensamiento y acciones, son temas más recurridos en "The Resistance".

Sin duda uno de los discos más redondos en cuanto a concepto por parte del trío inglés.

El amor como resistencia a los pensamientos quebrantadores del humano contra él mismo.


Les dejo el tracklisting completo:

1.-"Uprising"
2.-"Resistance"
3.-"Undisclosed Desires"
4.-"United States of Eurasia (+Collateral Damage)"
5.-"Guiding Light"
6.-"Unnatural Selection"
7.-"MK Ultra"
8.-"I Belong to You (+Mon cŇďur s'ouvre √† ta voix)"
9.-"Exogenesis: Symphony Part 1 (Overture)"
10.-"Exogenesis: Symphony Part 2 (Cross-Pollination)"
11.-"Exogenesis: Symphony Part 3 (Redemption)"