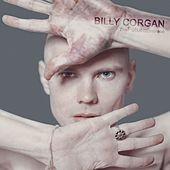 Billy Corgan
The future Embrace


El ex Smashing Pumpkins, que alguna vez se sintió en la gloria cuando hizo varios comentarios a medios que eran la banda mas grande de rock y que le pateaban el trasero a todos los demás, Ahora esta muy lejano de esa realidad, ya que su nuevo trabajo ha tenido malas criticas, después del fracaso de Zwan, Billy Corgan se lanza como solista en un giro muy arriesgado ya que publico en junio abiertamente que quiere a los Smashings de vuelta, dentro de sus planes esta en revivir a los Pumpkins ya que el piensa que dejo una parte de su corazón y sus sueños en esa banda que no pudo remplazar con Zwan , también tiene la necesidad de interpretar sus viejas canciones y ha quedado rezagado dentro del mapa musical.

En The Future Embrace Billy Corgan hace una serie de canciones con letras bastante interesantes pero con la música media confusa, sintetizadores, guitarras procesadas y toques electrónicos, The Future Embrace guarda más de una similitud con el disco Adore de los Smashings.

The Future Embrace contiene buenas fotos que reflejan el alma de Corgan y el arte es bastante bueno en general.

Uno de los problemas principales del disco es el equilibrio entre la voz y la música, ya que los fondos son muy complicados por los beats electrónicos y la voz se escucha muy forzada, incluso en vivo se nota este problema,

Las influencias de este disco Joy Division, Gary Numan, David Bowie, el disco suena como a unas canciones chafas de Smashing Pumpkins, Partiendo de una concepción no muy distinta, "A100" fracasa en todos los aspectos en los que los Depeche Mode de Ultra lograban emocionar. "Sorrows (In Blue)" se introduce en terrenos de un dramatismo sonrojarte. Mención aparte merece la desastrosa versión de "To Love Somebody" de los Bee Gees, que además cuenta con la aparición de un irreconocible Robert Smith a los coros.